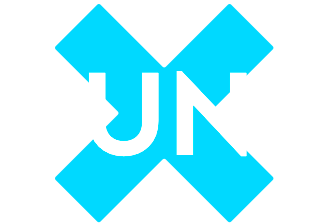 San Francisco's best day of the year, nine years running.
Travel on foot, on bike, or by public transit to solve riddles in our city-wide scavenger hunt.
This is our 9th year exploring San Francisco. That's like 58 dog years.
WIN
TWO

RAD POWER BIKES!
The GRAND PRIZE this year is courtesy of our good friends at Rad Power Bikes. The winning team will get two RadRunner Bikes (valued at $1299 each). Just bring your A-game.
HERE'S WHAT TO EXPECT
1. ASSEMBLE
We all come together to pick up swag, gawk at each others' costumes, and get hyped up about the upcoming adventure.
2. SOLVE
Spend the day romping around with your best friends, solving riddles, and discovering new parts of San Francisco!
3. CELEBRATE
Bring it all together at the end with some free beers, some great memories, and an award ceremony where we give out $6,001 in prizes!
"The coldest winter I ever experienced was summer in San Francisco. At least
I played the SF Hunt
".
- Mark Twain
(Winner of The Average Joe Award)
New here? Lucky you! Drop your email for $5 off.
WHAT YOU GET
Oprah isn't the only one giving things away.
Fresh pair of socks
You've got to look good while exploring this city,
so slip on our socks, you'll feel oh-so pretty.
Cold pint of beer
It'll be a long day, don't get hangry, please eat,
but when it's all done, have a beer on us – our treat!
Awesome prize
Most spirited, efficient, and travelled gals and guys,
as well as the top 3 and average joe, will all earn a prize.
10% TO A LOCAL CHARITY
Every year we donate 10% of ticket sales to a local non-profit working to serve the city we love. This year, we're supporting Back On My Feet, which combats homelessness through the power of running, community support and essential employment and housing resources.
IT'S 2023: OF COURSE WE HAVE A KILLER APP
You'll use it to chronicle your day and solve awesome riddles.
READY TO SIGN UP?!
SIGN UP NOW
NOT READY TO SIGN UP?!
Ah, FAQ
Coronavirus. What's the plan?
Our top priority is keeping our players safe and reducing the spread of the coronavirus, and to that end, we're taking our cues from the CDC & the CDPH. In the likely event that it's not safe for us to bring 500 of our closest friends together on September 12th, we'll postpone this year's SF Hunt and offer everyone the option of a full refund or a ticket to the new date. We'll announce a formal decision on this by April 2nd.
So that's it, huh? The coronavirus won??
Not so fast. We know that these are difficult times for people and we believe in the strength of our community to lift each other up. Regardless of whether we're able to give out bear hugs on September 12th, we are committed to finding ways to make you smile. Sign up or drop your email to stay tuned for something fun this spring!
How do I make a team?
Hunting is better with friends. When you sign up, you can just reserve a spot for yourself or save some coin and purchase a team. If you're purchasing solo and joining up with your team, you'll be able to assemble in the app once you log in. And yes, you can change your team name there if you'd like.

If you're grabbing tickets for the team, you'll receive redemption codes to pass out to your friends for them to redeem their tickets online (and be automatically linked to your team).

Boom. Or maybe you're more of a 'voilá' type of person?
Any pro tips for gameplay?
Follow your heart. Be kind to others. Call your mother from time to time. These and a few other things can make sure you have a successful day exploring and scoring points.

Riddles can be solved in any order, but if you're the first team to solve a riddle, you'll get double points for that riddle. We're too generous sometimes. There are badges in the app containing subsets of riddles grouped together by a common theme. When you solve all of them, you'll get a bunch of extra points. Lastly, hidden behind select riddles are Mini Hunts. These are sequences of riddles that go in order and help you dive deeper into a given location. Solve all of them with the fastest time and you'll receive some bonus points as well.
How puzzle-y is this?
Have you ever filed your own taxes? That's like the hardest riddle out there. If you can do that, you'll be able to solve some of our riddles. Riddles vary in difficulty but our goal is to create challenges for all levels of puzzlers. Whether you're our friend,
Tyler
, and a crossword puzzle national champion, or losing in the first three questions on HQ, there will be something for you to solve and feel proud of yourself for.
How physically demanding is this?
You mean can you do it? You're capable of anything we set your mind to. So, yes, you totally got this. The truth is, it's as demanding as you make it. We can't make you bike all the way across the city or walk to the Golden Gate Bridge. How intense or physically demanding you make this is entirely up to you.
What should I bring?
A great attitude first and foremost. Without that, it won't matter how many granola bars you have. After you've gotten your attitude locked in, a snazzy costume is a must. This day is just as much about letting your hair down and putting on that pirate hat you save for special occasions as it is discovering the coolest mural you never knew about. Feeling and looking good come first.

Also, you'll want to pack some snacks (don't be that hangry teammate), water, comfortable walking shoes, your ID, and the all important phone charger. We'll take all your battery if you let us! If you want to go the extra mile, a physical map can make a big difference too.
Can I show up late / leave early?
If you must. You know, free will and all that. If you're leaving early, just make sure you don't go rogue and solve riddles once you've left your team. Who knows what could happen but it would be bad.
What is the day's schedule like?
We'll gather at on May 11th at a TBD location and kick off roughly 40 minutes later. Aka whenever we decide. So don't dilly dally. Once the game kicks off, we'll have a few surprises and special places to go but we can't tell you that just yet. At 7pm, we'll lock down the game and start the afterparty. Beers on us!
Is this event family/kid friendly?
Over the years, we've had lots of families join us for The SF Hunt. We keep our inappropriate jokes to a tasteful minimum and the only 21+ portions of the game are the bars that will be a few riddles and the beers at the afterparty. The afterparty itself is not 21+ though so we say bring the whole fam!
What is your refund policy?
No give backs! Just kidding. We used to say that trading baseball cards. If you know you can't make it 60 days out or earlier, we'll lament your absence on gameday but send you a full refund. If it's 30-60 days out we can give you a 50% refund (we start putting money to work to make sure the event happens!). Inside 30 days your dollars will go towards the day of fun that's about to go down.
Will there be bears there?
So glad you asked. We've been anxious to confirm that, yes,
bears like these
will be on the loose yet again this year.
MORE FAQS